San Vito Lo Capo climbing
San Vito Lo Capo climbing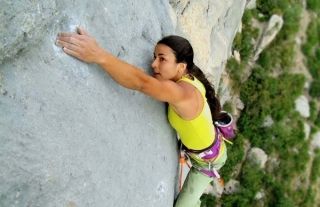 San Vito lo Capo, and particularly the village of Makari with its spectacular cliffs, is a real paradise for climbers.
Since October climbers arrive, but actually it is possible to climb during the whole year, because in summer one can choose the northern faces that are always windy, and in winter the warm sunny faces of the south and west. From Pocho it is easy to reach the cliffs by foot and to find routes of different difficulty, from the most simple ones for children and beginners to the sheer ones for top climbers. When coming back one can take some refreshments through a dive in the beach of Isulidda or in the swimming-pool of the hotel, and enjoy the dinner in the terrace in front of a fiery sunset.
The alpin promotion of San Vito cliffs has started in the 80's and to-day its attraction for climbers is continously growing; each year more keen climbers arrive from all over the world. So in a few years San Vito and its region has become one of the main centres of international rock climbing in Sicily and it hosts an important annual international event: the Rock Climbing Festival.