The Sicilian Puppets of Pocho hotel
The Sicilian Puppets of Pocho hotel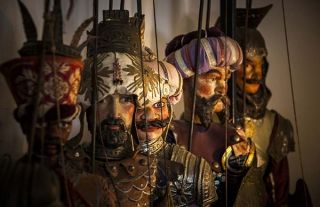 Pocho Hotel has a unique collection in the Trapani area, namely that of the Sicilian Puppets.
I Pupi represent a very old historical tradition of Sicily. It is very special puppet which so-called "puppeteers" give life representing events of the medieval period, in all their epic. Thanks iron rod which replaces the classic directional wire, the puppeteers manage to perform precise movements of the puppets, particularly suited to the representation of typical knightly duels.
The Collection Of Marilù Terrasi is very wide, are elegant and absolutely unmissable specimens.