The submerged wreck of the ship Kent
The submerged wreck of the ship Kent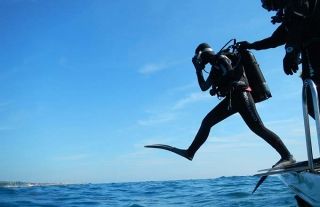 Sicily is the ideal place for those who are attracted by 'underwater archeology.
The Institute Underwater Activities and the experts of the Underwater Archeology Project organize various activities for the underwater archeology in the operational base of San Vito lo Capo. And 'possible to attend a field of archeogy diver, do simple guided dives in protected areas and learn to take photographs underwater.
Several diving centers are available for excursions to the famous wreck of Kent Ship, sank near San Vito Lo Capo.